Funchal, Madeira: Journey into a World of Colors and Breathtaking Views
The city of Funchal on the island of Madeira is a true gem, captivating tourists with its unique atmosphere, stunning nature, and rich cultural heritage. A custom tour to Madeira will unveil the amazing world of this city, where every street, landscape, and landmark embodies beauty and harmony.
Madeira Island itineraries
Your journey to Funchal will begin with an exhilarating trip along the routes of Madeira Island. As you traverse picturesque roads, you'll appreciate the magnificence of nature, including lush forests, incredible gardens, and beautiful beaches. This trip will allow you to fully immerse yourself in the atmosphere of Madeira and enjoy views that will leave you in awe of this unique place.

One of the main attractions of Funchal is its vibrant city center, which blends tradition and modernity. You'll have the opportunity to stroll through narrow streets, savoring the local architecture and a cozy ambiance. Fantastic restaurants and cafes will offer you a chance to indulge in local cuisine while enjoying breathtaking ocean views.

Another renowned feature of Funchal is its fruit market, where you can sample fresh tropical fruits and local delicacies. This is not only an opportunity to taste unique flavors but also a chance to immerse yourself in the authentic atmosphere of a local market, where trading produce has become an art form.
The symbol of Funchal: Monte Palace Gardens
The city is also famous for its gardens, with Monte Palace Gardens being a notable highlight. This enchanting place allows you to bask in the beauty of diverse plants, fountains, and picturesque pathways. Your custom tour to Madeira will enable you to visit this corner of paradise and relax amidst lush greenery and vibrant blossoms.

Funchal is a city that leaves no one indifferent. Its unique beauty, authentic atmosphere, and rich cultural heritage will make your journey to Madeira unforgettable. A custom tour in Funchal will allow you to experience all the charm of this city and marvel at its breathtaking nature and architecture.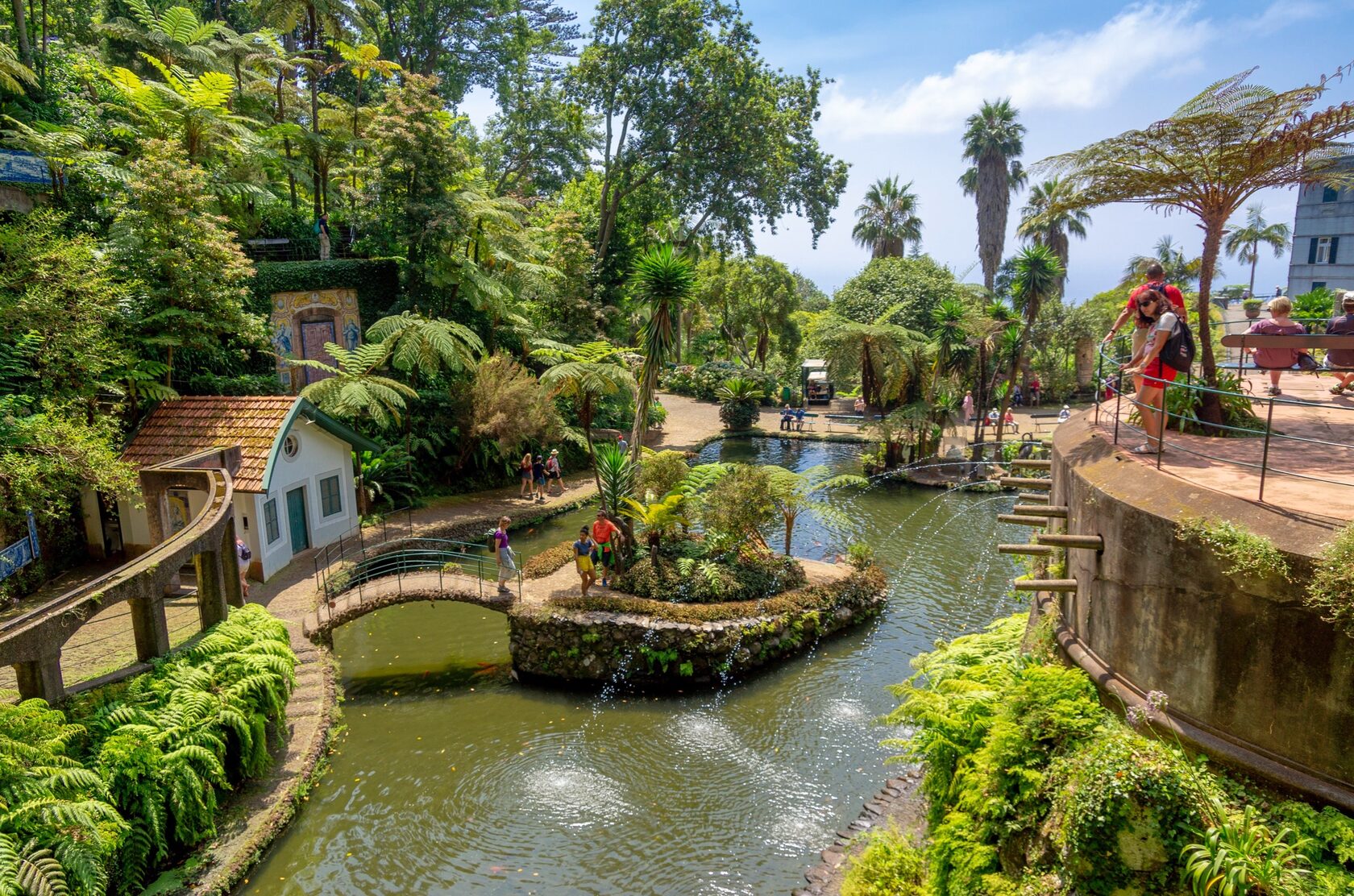 Open your discovery with Friends Travel Club. See upcoming tours in the

tour calendar